Video Capillaroscopes for Scleroderma Screening
Capillarocopy is a non-invasive and safe method for morphologic examination and analysis of microcirculation abnormalities related to rheumatic disease, especially systemic sclerosis. In particular, Capillaroscopy is recognised as an efficient tool to assist in the diagnosis of diseases such as primary orsecondary Raynaud's phenomenon, systemic sclerosis, systemic lupus erythematosus, mixed connective tissue disease, vasculitis or other disorders.
Capillaroscopy system, Pre-install
Complete digital capillaroscopy system including laptop with pre-installed INSPECTIS© CAP Pro software ready to use.
Digital Nailfold Video Capillaroscop, Extensive
Extensive system package supplied with laptop, INSPECTIS© CAP Pro software  and medical cart.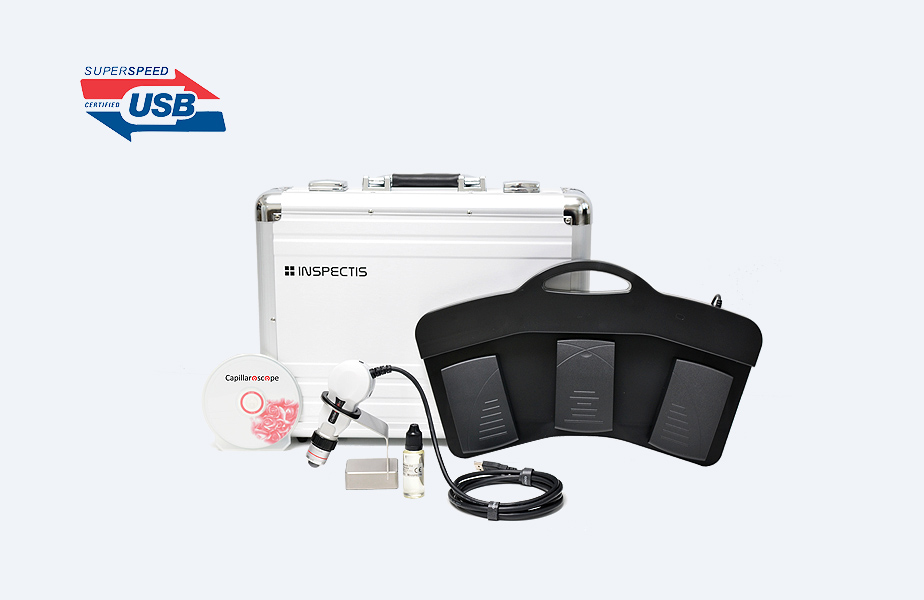 Video Capillaroscope, Self-install
Professional digital capillaroscopy system package including INSPECTIS© CAP Pro software for installation on your own computer.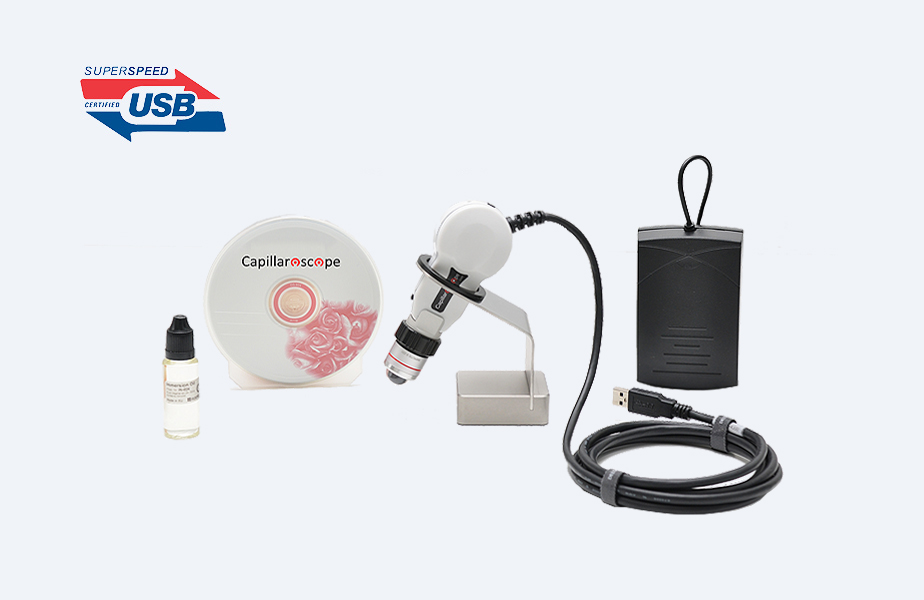 Video Capillaroscopy, Basics
Digital capillaroscope supplied with 200x lens and INSPECTIS© CAP Basics software to be installed on your own computer.